Poised for stronger growth: Midori-chan™ pilots new species in inaugural China trials
Published On Jan 29, 2019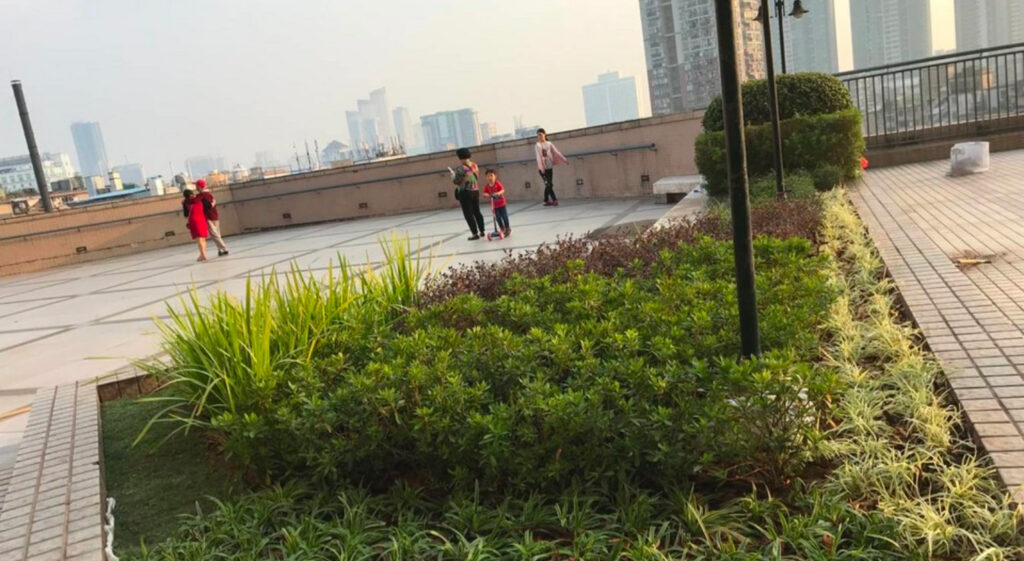 We are delighted to report that our first-ever, plant-based trials of Midori-chan™ in mainland China are already exceeding expectations and delivering exceptional results.
For those unfamiliar with Midori-chan™, it is a revolutionary greening system developed by Kawada Industries, Inc. in Japan. We have specifically designed it for building rooftops and roadside greening projects, and the system uses natural rainwater and recycled waste material to achieve maximum vegetation growth with minimal water usage.
In November 2018, we began piloting our system at the Heng Bao Plaza shopping mall in Guangzhou, Guangdong province. As well as adhering to rigorous installation requirements specified by our client, we also had to select vegetation that can withstand the difficult weather conditions found in southern China, including cool, dry winters and hot, humid summers that regularly bring destructive typhoons.
Individually curated plant species
In order to ensure we selected the most suitable species for the trials in Guangzhou, we chose the three most popular used at our roof-garden projects in nearby Hong Kong – which shares an almost identical climate. The three species are:
Lomandra hysterix: a perennial, rhizomatous herb originally found in eastern Australia and a completely new landscaping species for mainland China. This plant is renowned for its environmental adaptability and low-maintenance qualities.
Ophiopogon intermedius (green and variegated forms): a grass-like lily noted for being adaptable to different environments, requiring low maintenance and displaying vibrant foliage colours.
Liriope muscari (also known as Gold Stripe): a new, grass-like lily species chosen for its blend of toughness, self-maintenance and attractive gold foliage.
Ready for future growth in China
Our trials in Guangzhou have enabled government bodies and China-based architects to witness, first-hand, the benefits of installing the Midori-chan™ greening system for a range of construction projects. Not only does our system cut project costs due to reduced water usage, it also creates sustainable, green spaces that genuinely contribute to a better environment for all.
Since trials commenced, and thanks to their ongoing success, we have already been asked to begin turf-based trials at similar sites in Guangzhou. We are excited about even more opportunities to showcase the strength and adaptability of our system in China and further afield.
Author:Sean Johnstone