Kawada Installs Its First Midori-chan™ System in Thailand
Published On Oct 15, 2018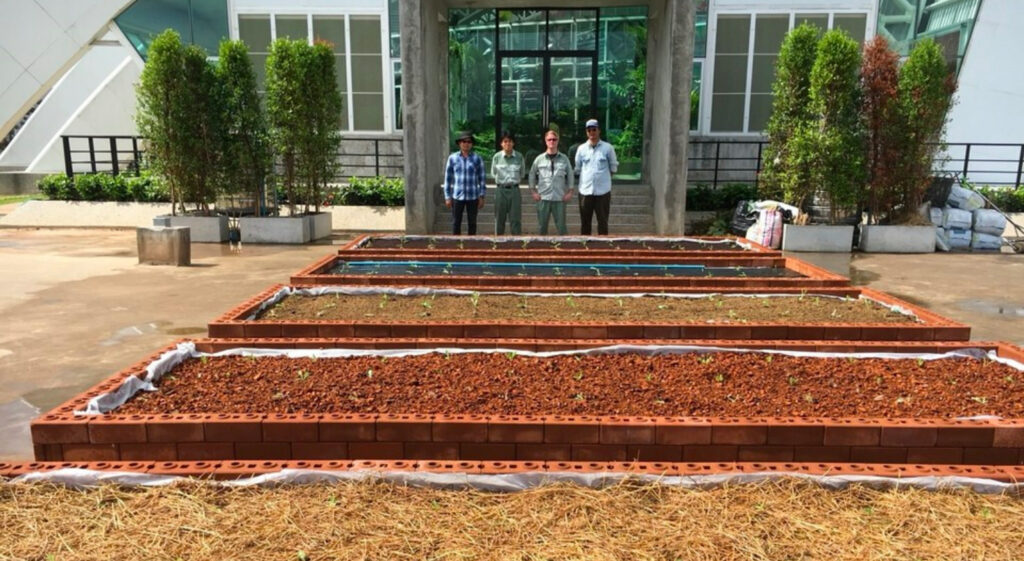 We are thrilled to report that our inaugural Midori-chan™ installation at the Thailand Institute of Scientific and Technological Research's ("TISTR") Lamtakhong Research Station, Thailand, was effectively completed in September 2018. The trial installation, which incorporates five, separate, 1.5-by-5-metre plots, is being used to test various top dressings, including hay, coconut coir, soil, plastic sheeting and sphagnum peat moss, and how they affect the growth of two separate lettuce species within each plot.
We are confident that Midori-chan™ will prove its irrigation-saving technology to be a wonderful success. Already, we have witnessed comparatively exceptional growth of the lettuce within the sphagnum peat moss plot.
Together with our colleagues at TISTR, who were the embodiment of professionalism and efficiency during the Midori-chan™ installation, we are excited about showcasing the efficacy of Midori-chan™ in Thailand through numerous future greening installations.
Author:Sean Johnstone