Encouraging green fingers at Victoria Shanghai Academy
Published On Feb 09, 2021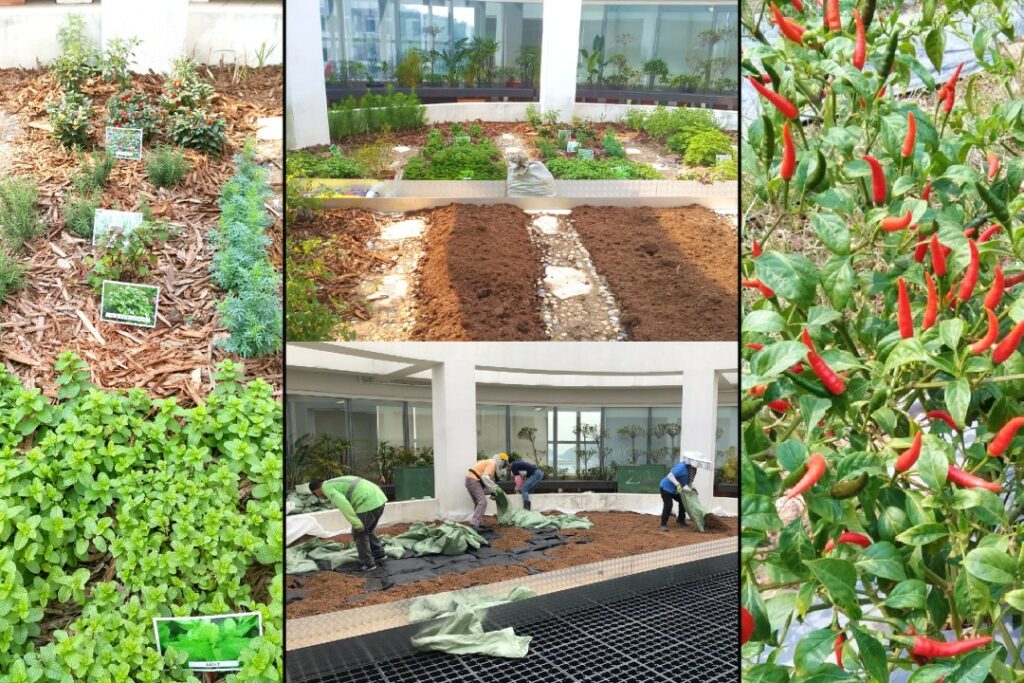 Last year, we received an interesting brief from Victoria Shanghai Academy, an international school in Aberdeen, Hong Kong, to create a rooftop garden on campus using our Midori-chan™ system. The garden had to be able support a range of herbs, spices, fruit and vegetables, all of which were to be used by students and staff.
One of our key considerations for this project was the long summer holiday period when very few staff are present. Therefore, the garden needed to be low maintenance, both in terms of irrigation requirements and weeding. A further challenge was posed by the roof's loading constraints, which required us to ensure soil depth was kept to a minimum.
We installed the Midori-chan™ system and embedded stone pathways, giving convenient access to the rows of crops. Species include basil, Thai basil, rosemary, oregano, thyme, sage, mint, Thai parsley, Italian flat parsley, chives, red Thai chili, and lemongrass. We then added a slow-release fertiliser to the soil mixture, which accelerated growth, plus a layer of mulch to prevent the soil from drying out.
To enhance the site, we surrounded the garden with citrus trees in pots, specifically kaffir limes, lemons and cumquats, as well as pomegranates in tubs.
According to the school, they have already obtained a good yield of vegetables, herbs and fruit from the garden. Students have been using these in the school's Food Technology kitchen when completing their practical work, such as for making sauces and pizzas.
We are delighted to see the Midori-chan™ system being used in this way by Victoria Shanghai Academy. Not only does it provide a pleasing aesthetic to the rooftop space, it also ensures healthy, natural ingredients are available to students and staff alike.
To find out more about Midori-chan™, please visit:https://global.kawada.jp/businesses/environmental/midorichan
Author:Sean Johnstone