Midori-chan Research Project India – A collaboration between Kawada Industries, Japan & Sona College of Technology, India
Published On May 13, 2022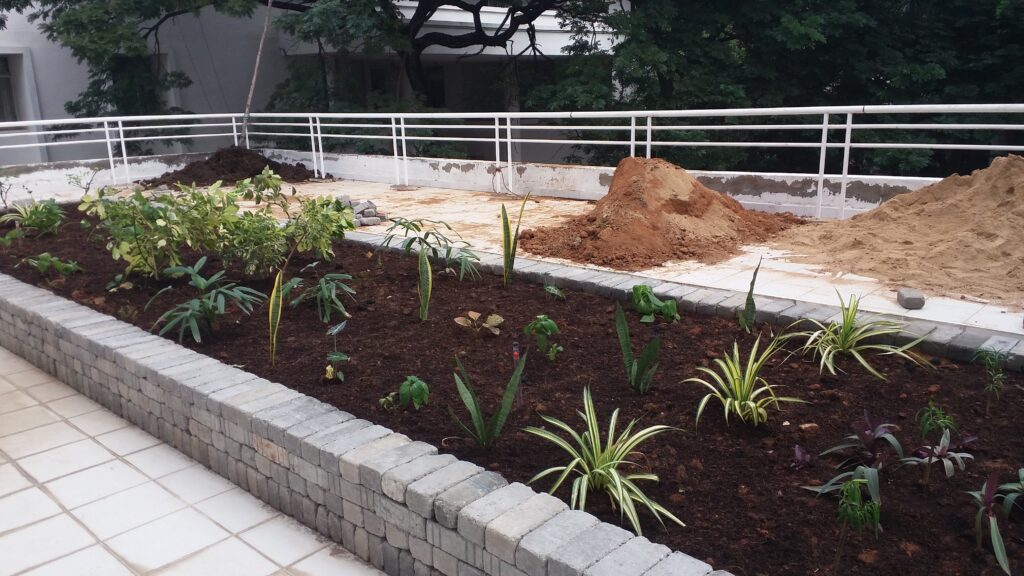 Midori-chan, the revolutionary Japanese greening system was piloted on one of the rooftops of the Sona College of Technology.
The project was overseen by research professors from the college in collaboration with Kawada's engineers.
The Midori-chan greening system was able to conserve 60% of water usage for plants and vegetation when compared to conventional greening systems.
This was fascinating as the research professors in India had not come across a system like the Midori-chan before.
The system achieved this by cleaning, storing & recycling natural rainwater before supplying it to different plant species.
In India a lot of groundwater is used for irrigation purposes and by using the Midori-chan system, the groundwater for irrigation was conserved and it was able to recharge itself – this being one of the primary benefits of the Phase 1 project.
Water being one of the most precious resources today, especially in India with many cities facing water shortages, the Midori-chan system can definitely play an important role in helping solve this issue.
Due to the success of Phase 1 , a Phase 2 project has been sanctioned in order to test more variety of plant species.
We believe the Phase 2 project can bring out even more benefits and help fight one the greatest threat to our country & planet – water shortage"
To find out more about Midori-chan™, please visit:https://global.kawada.jp/businesses/environmental/midorichan
Author: Francis Joe
Business development Division